Over the last decade, wallcoverings have come back in fashion with a vengeance. They are a great way to add color, texture and overall interest to a space and the possibilities are endless! This month, I am featuring some of my favorite wallcovering patterns and installations from Pinterest and what better place to start than with this vibrant teal pattern by iconic designer Kelly Wearstler. You had me at teal!
Wallpaper murals are a fun way to bring art into a space on a large scale. This contemporary design by Milton and King is full of drama and vibrant color. The layered brush strokes add additional interest through texture, which is a key element in creating a well-designed space.
The timeless simplicity of black and white is captured in these two Schumacher prints. Whether your style is traditional or contemporary or anything in between, you can never go wrong with black and white. We utilized a similar print in our recent powder room makeover as seen below.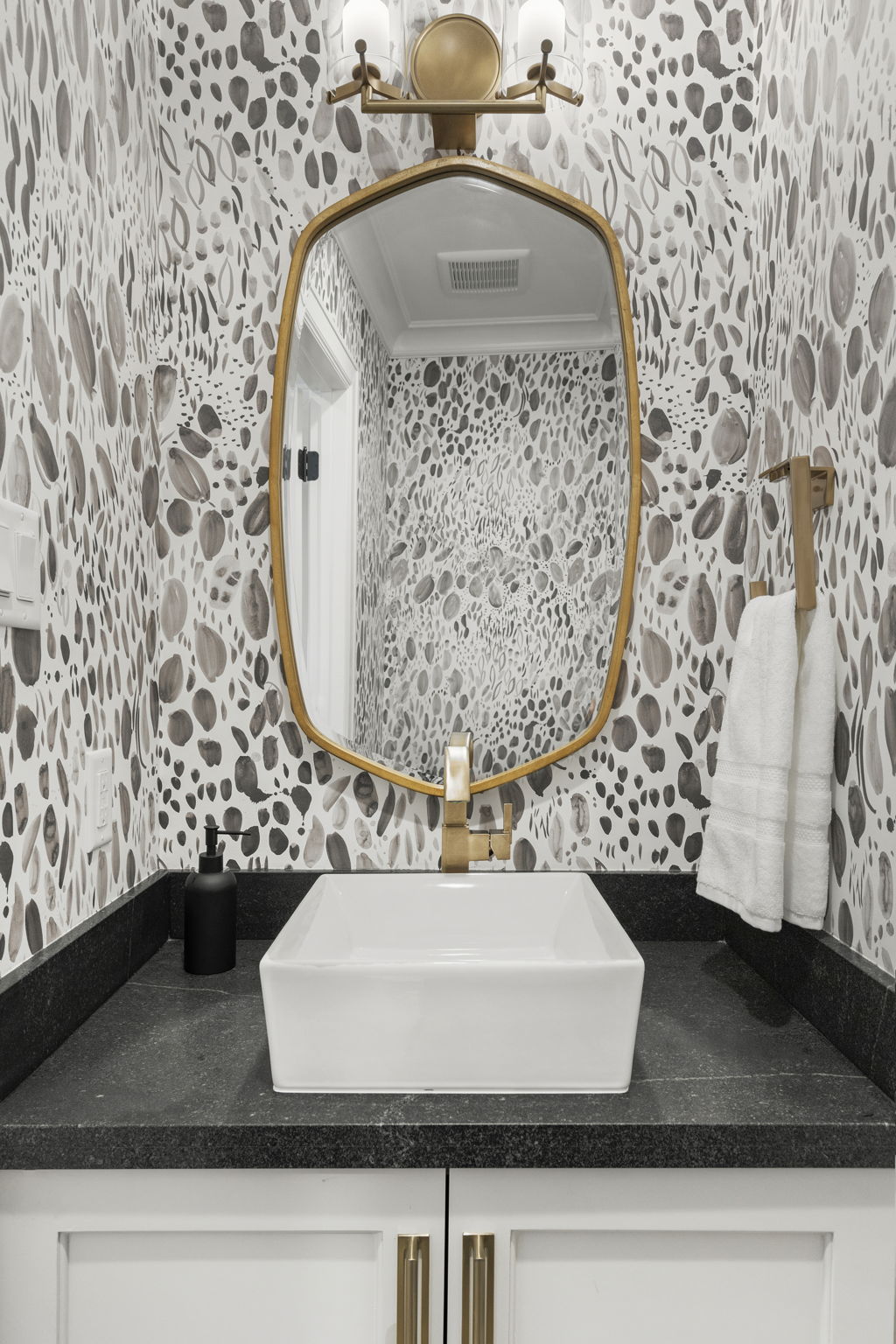 Many clients are afraid to take risks when designing their dream home. They often play it safe by making choices they feel they won't tire of over time. Wallcoverings are a great way to go bold because they can easily be changed in a few years to create an entirely new look. Be bold in your choices and let your home be a reflection of who you are and the things you love. 
I'll end with this stunning design by Robert Crowder. The Swirls pattern reminds me of Van Gogh's Starry Night or an exotic natural stone. What a perfect choice for a bold an elegant powder room.